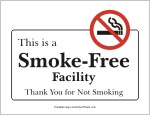 The 2008 Building Code, effective July 1, 2008, requires contractors to maintain safe conditions at building sites and provides that construction operations affecting fire prevention comply with the New York City Fire Code. (See Building Code sections 3301.1.2 and 3303.7.) As per section 1404.1 of the new Fire Code, effective July 1, 2008, smoking on any construction (including demolition) site is strictly prohibited.
Click on the link below to view the NYC Dept of buildings' Regulatory Notice:
Legislation to Enhance Building Safety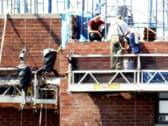 On August 12, Mayor Bloomberg signed into law three new pieces of legislation that will increase the safety of existing buildings and structures and will enhance safety on the jobsite. Intro 687-A requires structurally compromised buildings to undergo periodic inspections. Intro 763-A re-classifies certain housekeeping violations, such as failure to secure loose materials, as hazardous, making them subject to higher penalties. Intro 793-A mandates a five-year inspection cycle for retaining walls ten feet or higher that front public streets. These three bills are part of the Department's aggressive legislative agenda announced in June to enhance construction safety. To learn more about these bills, view the Mayor's Office press release.
Special Inspections Replacing Controlled Inspections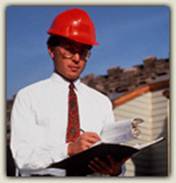 To improve construction quality and safety, Special Inspections have now replaced Controlled Inspections. Special Inspections are an important verification that work considered critical to life safety and property protection has been or is being conducted according to approved plans and specifications. To learn more, view the Special Inspections Overview by the Department of Buildings.
Tenant Protection Plan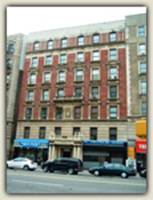 To better protect New York City residents, the New Codes enhance Tenant Protection Plan requirements. Applicants must indicate on the PW1 which units will be occupied during proposed work in occupied, multiple-dwelling properties, including Single Room Occupancies. In addition, the Tenant Protection Plan must be included in the notes section of the submitted plans. View Section 28-104.8.4 of the Administrative Code for more information.
Maintenance & Safety of Subway and Bus Stations is a Proprietary Function, Subject to City's Regulator Safety Standards: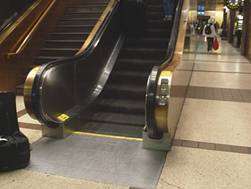 The NYS Appellate Division [1st Dept.] recently held that Port Authority is responsible in maintaining all City subway stations and bus terminals in compliance with the City's Building Code. A passenger who was injured on an escalator in a subway stations sued Port Authority for neglect to properly maintain the escalator. Based upon the testimony of the Plaintiff's expert engineer, that the conditions of the escalator violated the Building Code, the Court held that city building code provisions regarding escalator maintenance and safety requirements applied to transit authority; and that the alleged building code violation had same consequences as a violation of any other pertinent ordinance.
Plaintiff's expert also testified that the Building Code required that every new and existing escalator be equipped with a step-level device and a combplate stop switch, neither of which was present on the escalator in question. The former is a device, mounted in the top terminal of the escalator, designed to detect any mislevelling in excess of an eighth of an inch and to stop the escalator immediately upon detecting any such misalignment. The combplate stop switch is triggered after a foot or other object becomes caught in the escalator mechanism. As soon as the device measures 30 pounds of force the escalator is brought to an immediate stop.
The Transit Authority argues that as a creature of the New York State Legislature it is not subject to the regulatory safety standards promulgated by the City of New York or even by any of the State's agencies. The Transit Authority argued, quoting the Court of Appeals, that public benefit corporations are independent and autonomous' to the extent that they should be free from requirements imposed on other State agencies that would interfere with the accomplishment of the public corporation's purpose. The Court disagreed with Transit Authority's opinion and held that any governmental entity is liable for failure to comply with the same minimum regulatory standards as are applicable to all similarly situated landowners if the challenged conduct is proprietary and not governmental in nature. As a landowner, a public corporation acts in its proprietary capacity rather than its governmental capacity and owes the same duty of care as that of a private individual. State agencies are subject to local laws and regulations when acting in a proprietary as opposed to a governmental capacity.
The Nuisance of a Fire Hazard In a Cluttered Apartment is A Function of the Fire Loading Condition: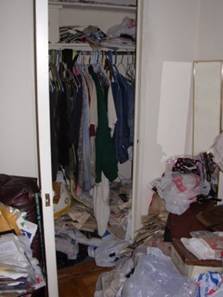 In deciding whether to grant a warrant of eviction in a nuisance case against a tenant with an extremely cluttered apartment, [known as the Collier Brother nuisance], the Courts must decide whether the nuisance of a cluttered apartment constitutes a Fire Hazard to other tenants in the building. It is possible to express the severity of a fire hazard by a given weight of papers and combustible materials stored in the tenant's apartment, know as the Fire Load Additionally, every building is built with floor and wall materials that have a quantified hourly resistance to fires. By comparing the apartment's degree of resistance to a fire with the severity of fire expected to be caused by the tenant's fire load, it can be determined whether the tenant's clutter reached the level of being a Fire Hazard. Prior surveys suggest that fire loads in excess of 20 pounds of combustible materials per square foot of total floor area, may reach the level of constituting a Fire Hazard, depending on the type of use and construction materials used.
CITY DOB ISSUES IMMEDIATE CHANGES TO INSPECTION PROTOCOL FOR TOWER CRANES: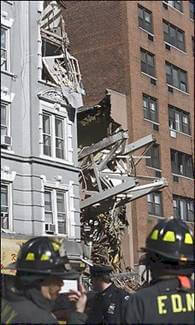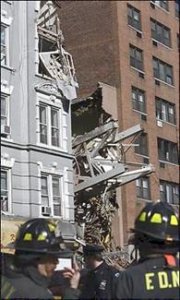 In response to the tower crane accident at 303 East 51st Street on Saturday, March 15, 2008, the City instituted immediate changes to inspections of high rise tower cranes. Until further notice, a Buildings Inspector must be present on a construction site whenever a tower crane is raised or lowered in New York City, to ensure safe practices are being employed by those operating the crane. As part of the regulatory notice, effective today, in order to seek approval to raise or lower a tower crane, the Buildings Department will require the following:
The engineer of record to conduct a full inspection of the crane and certify to the Buildings Department that it is built according to the approved plans;
The engineer of record to provide to all responsible parties on the construction site a written protocol for workers to jump the crane, which must incorporate the manufacturing guidelines and site-specific details of installation; and
The general contractor to convene a safety meeting to coordinate the responsible parties – including the general contractor, the licensed rigger, the crane operator and the jumping crew. Until further notice, a Buildings inspector must attend these safety coordination meetings to ensure that all safety measures are being taken.
100% Rent Abatement Due To Mold Infestation: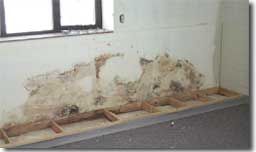 Tenant was entitled to one hundred percent (100%) rent abatement due to Mold infestation and construction dust which infiltrated her apartment by work performed by the landlord's contractors.
Tenant's experts testified that several toxic and severely toxic species of mold were found in her apartment, and that they infiltrated her apartment through an unsealed dumb waiter shaft and through the flooring of the apartment. Experts also found numerous types of metallic dust under floorboards in the apartment which were not expected in a residential apartment. Tenant also testified that she witnesses another tenant break out with a similar rash that she experienced, in addition to her numerous other symptoms, and the tenant sought medical treatment on several occasions. The Court gave serious consideration to the utter lack of response from the landlord to tenant's clear notice that she was suffering from conditions emanating from the basement. The landlord did not send a single representative to the tenant's apartment to investigate the conditions, much less address them.
According to the NYC department of Health, mold or fungi in buildings may cause or exacerbate symptoms of allergies (such as wheezing, chest tightness, shortness of breath, nasal congestion, and eye irritation), especially in persons who have a history of allergic diseases (such as asthma and rhinitis). Individuals with persistent health problems that appear to be related to fungi or other bioaerosol exposure should see their physicians for a referral to practitioners who are trained in occupational/environmental medicine or related specialties and are knowledgeable about these types of exposures. Decisions about removing individuals from an affected area must be based on the results of such medical evaluation, and be made on a case-by-case basis. Except in cases of widespread fungal contamination that are linked to illnesses throughout a building, building-wide evacuation is not indicated.
A Trip & Fall Accident Case is Dismissed, As A Single Entry Step built in 1905 Is Grandfathered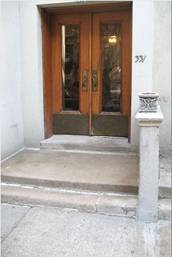 The Appellate Division, 1st Department, recently dismissed a trip and fall accident lawsuit of a person who tripped over a single entry step, on the grounds that the construction of the entry step, which was built in 1905, was grandfathered under the Building Code as it existed at that time and did not need to comply with the current Building Code, as stated in Section 27-105 of the Code. The Court ruled that the plaintiff [accident victim] did not show any violations of the 1905 Code, such as violations of the Multiple Dwelling Law which is retroactive to residential buildings of that age. The Court also ruled that the plaintiff [accident victim] failed to show a renovation of the type that might have avoided the grandfathering provision. Under the current Building Code, substantial renovations of an older building [in excess of 30% of its value] require a portion or the entire building to be retroactively brought into compliance with the current Building Code and thus, canceling its grandfathered status. Case: Altschuler v Gramatan Mgt., Inc., 2006 NYSlipOp 01909, March 16, 2006, Appellate Division, First Department, Published by New York State Law Reporting Bureau.
New NYS Energy Code Requirements: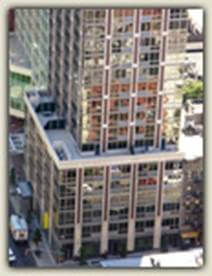 In an effort to provide a cleaner and more energy-efficient New York, applications for approvals of new construction in the City must now include a Professional Statement of energy code compliance by the design professional; an Energy Analysis demonstrating such compliance; and
Drawing set supporting such Energy Analysis. Major building alterations and renovations must comply with the Energy Code where 50% or more of any building system or subsystem, measured in appropriate units, is being replaced within any 12-month period, (with some exceptions). The software and/or manual application forms for the Energy Analysis may be obtained for free from the New York State website. The interactive software may be downloaded and saved online. Additionally, the software programs are available from the U.S. Department of Energy website at www.energycodes.gov/
A New Public Call Center Assistance for Technical Questions Regarding Boiler Installations, Boiler Violations and Filing of Boiler Inspection Reports: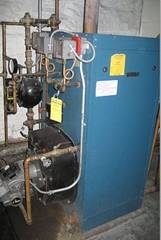 The Buildings Department is launching a customer service call center dedicated to annual boiler filing and violation questions. For Boiler Technical Questions, you may call 212-566-5023 or 212-566-5431. For boiler violations, sign-offs and filing questions, you may contact 212-566-5030 or 212-566-4916 / 212-566-3357. For general inquiries, call (212) 227 -4416. Local Law 62 of 1991 requires that owners of boilers that heat six or more residential units, units in commercial areas and units in mixed-use spaces file an annual boiler inspection report with the Buildings Department.
The NYC Department of Buildings Unveils New Plan Application Forms and Expands the Online eFiling System: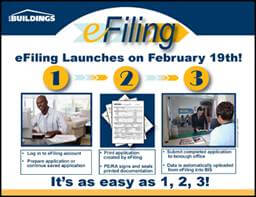 The new Plan Application Form [PW-1] has been revised to ensure applicants provide the necessary and most up-to-date information, with a new, more user-friendly format. The new PW-1 form includes several new fields, such as NYS Energy Code compliance and enhanced sections, such as Demolitions and Signs. As of February 19, 2008, the Buildings Department will expand the online eFiling system to replace plan application submissions under the old PC Filing system and will only accept the revised PW-1 form. In-person submission will still be required. The original PW-1 application forms may be filed in person as well by February 19, 2008.
The Supreme Court Denies Motions to Dismiss Landlord's Liabilities Due to An Explosion in A Commercial Building and Failure to Comply with the Building Code and Fire Code.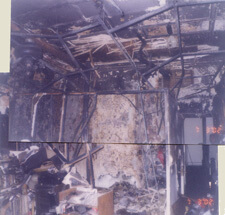 In a recent decision of the New York County Supreme Court, the Court reasoned that the victims of the explosion in a mixed-use commercial building in mid-town Manhattan, raised enough issues needed to sue the landlord for having notice of hazardous building conditions at the time of the explosion and for altering the building and changing the use and occupancy of the building without complying with the Building and Fire Codes. Plaintiffs' expert identified the specific construction standards and building codes that the defendant landlord violated, as the proximate causes of the explosion and ensuing fire. The Defendant Landlord did not persuade the Court that the alleged injuries after the explosion were not proximately caused by improper storage of chemicals [Nitric acid], failure to provide means of ventilation and fire protection required by the Building Code and Fire Code. The Plaintiffs' expert concluded that a proper ventilation system installed in the building would have reduced the intensity of the chemical explosion and may have eliminated the ensuing fire and substantially reduce the severity of the injuries to the victims. The lack of fire resistant separation and ventilation required by Code could have contributed to respiratory injuries during the ensuing fire. The lack of the required emergency lighting delayed the victims' escape and could have contributed to respiratory injuries as well. Finally the Court concluded that there were issues of fact as to whether defendant landlord's failure to bring the building up to Code endangered the general safety and welfare of the public.
Case Study: Garage Door Installation
ASPA Engineering LLC – American Standard Property Assessment Group.
By Rudi O. Sherbansky, P.E., Consulting Engineer Telephone (347) 635-5090
Real Estate Inspection Valuation Services Fax (866) 232-8701
Planning, Design, Project Management and Municipal Approvals E-mail: mailrudi@yahoo.com
15 Penn Plaza, Box 80, New York, NY 10001
February 1, 2007. 
RE: Engineered Product Inspection Valuation Report For a Residential Garage Doors Installation Project Located At Middletown, New Jersey Residence.
Time of Inspection : January 14, 2007 , 3PM Conditions: Overcast, T= 45 F
Project Engineers : Rudi O. Sherbanky, PE and Richard Friedman, BS, MS, CE
Objective of the Report:
This report documents the findings and results of our visual inspection, monitoring and evaluation of the installation of two (2) Carriage House manufactured, wood garage doors at the above captioned single-family residence. The inspection and monitoring of the garage door installation project was performed on January 14 th, 2007 in order to evaluate the installation method, assess the quality of door materials and assemblies used and compare the subject installation with typical installation of wood and steel garage doors in similar residential properties. Present during the inspection were the home owner, manufacturer's representative [Carriage House], and regional installation contractor, Prestige Garage Door Company www.prestigegaragedoor.com
During the inspection, the installation of all parts comprising each door was observed, including installation of door hinges, fastening of horizontal steel stiffeners along the 7 ft. width of each door section and final tuning of the torsion bar/spring lifting mechanism. The 8 ft high by 7 ft wide wood doors were manufactured by the Carriage House Door Company ( www.carriagedoor.com) based in Old Fort, North Carolina.
The evaluation of the garage door installation method and construction assemblies included review of individual door assembly components and material quality used by the manufacturer, Carriage House and comparison with materials and assemblies of typical garage doors of other comparable manufacturers. The evaluation is based on the research of materials strengths conducted in connection with this report as well as based upon the inspecting engineer's experience obtained by inspections of hundreds of comparable residential properties during the past 20 years. For engineer's profile, see www.AspaGroup.com
Summary of Inspection and Evaluation Findings:
The subject Carriage House garage doors were found to meet or exceed all evaluated standards of performance, design, durability, material quality and assembly procedure and were found to have an overall "Premium Grade" ratings as compared to typical residential garage door installations.
Table No. 1 attached to the back of this report provides a summary of our inspection and evaluation findings. Based on inspection of the subject garage door installation and based on an evaluation and comparison with comparable standard garage doors, the following findings were made:
1. The subject garage doors are fabricated from premium grade, Fir and Hemlock solid wood, which is of superior quality and durability compared to the standard mill grade wood and composite fiberboard materials found in standard wood garage doors, as well as compared to standard metal doors with pre-formed 24-26 gauge galvanized steel.
2. The door framing assembly, which includes mortise & tenon corner joints and finger jointed, warp-resistant sections, bonded with 3600 pounds per square inch (psi), high-shear strength, water-resistant adhesives, is superior to other standard wood door assemblies with stapled and glued butt joints and utilizing inferior moisture-resistant and/or strength resistant adhesives.
3. The exterior sheathing of the subject garage doors, which is composed of 5/8″ water-resistant MDO plywood and high shear strength, 1/4″ Lauan structural plywood, provides higher strength and water resistance qualities compared with standard sheathing, such as 3/8"-1/2" plywood, composite wood, vinyl cladding or Superply.
4. Each garage door section is installed with Five (5) 11- Ga. Heavy-duty steel hinges, which provide a smoother performance and higher durability, as compared to standard garage doors with three hinges per door section.
5. The subject garage doors are equipped with 0.083″ thick steel tracks mounted to the garage wall with heavy-duty brackets which resist track vibrations, as well as with nylon rollers which provide a smoother, quieter sliding operation as compared to standard [noisier] metal rollers and tracks.
6. The torsion spring counter-balance lifting mechanism, which is installed above the garage door is equipped with a larger than normal, 12″ circumference cable drums at each end of the spring, which generate a higher torque for easier lifting of the door and allow for an accurate, even lifting of both sides of the door. This arrangement is far superior to the older, more widely used type of lifting mechanism, which consisted of extension springs installed on both side of the door, causing the door to lift unevenly and get stuck along the door tracks.
7. The 2 7/8″ inch thick garage doors are reinforced by 3″ inch deep metal struts installed horizontally along the back side of each door section. This provides a more durable, secured door assembly compared to other typical wood door assemblies with 2 1/8″ inch thickness and 2″ deep strut reinforcements. The subject doors are difficult to dent or crack as compared to metal doors, which can easily become dented or warped by a car bumper contact.
8. The subject door assembly has an equivalent thermal resistance R-value of approximately 7.5 and has weather-stripping at door jambs and a bottom edge rubber gasket to prevent moisture and air infiltration into the garage.
Identification and Description of Garage Door Components Evaluated:
The garage door components, which were inspected and evaluated in this report are illustrated in the Photo and following Sketch below and the parts identified in the following legend: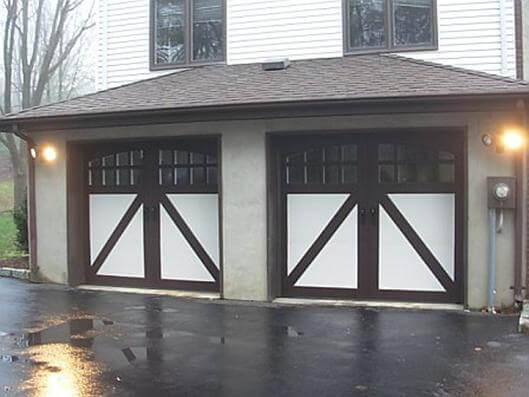 The exterior sheathing (painted white) is composed of MDO plywood. The decorative trim (painted brown) is composed of Extira moldings, described below.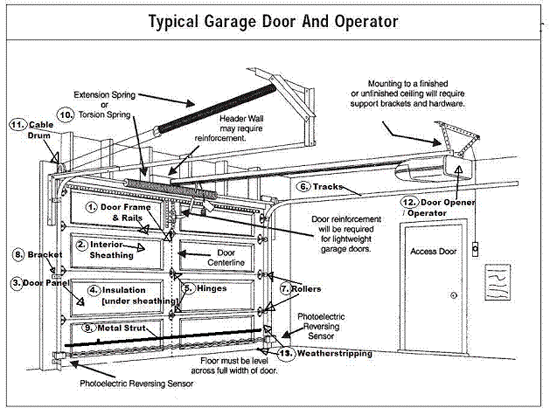 Source: Tom Feiza, P.E., How to Operate Your Home.
Door Components Legend:
(1) Door Frame members and Rails
(2) Interior Sheathing – Luan plywood
(3) Door Panels
(4) Extruded Polystyrene Insulation – [installed behind ext. sheathing]
(5) Steel Hinges [11 Gauge]
(6) Metal Tracks
(7) Nylon Rollers
(8) Metal Brackets
(9) Horizontal Struts – Metal bar reinforcements
(10) Torsion Spring – Lifting mechanism
(11) Cable Drums
(12) Lift Master – Motorized, Remote control, Door Opener / Operator.
(13) Weather-stripping – Rubber gasket
(14) Exterior Sheathing – MDO Plywood
(15) Exterior Decorative Trimming – Extira moldings
Inspection Observations and Evaluation of Door Components:
Door Construction (Paint-Grade) :
The 1-3/8-inch thick structural frame members of each 28-inch-high door section are fabricated with high grade hemlock and fir woods, using 6 to 12 inch long finger-jointed sections securely bonded with Titebond wood glue. Based on manufacturer's specifications, Titebond glue is a high shear strength (3,600 psi, per ASTM D-905), water-resistant adhesive ( ref. 1 ).
Based on engineering studies, the strength of the finger jointed connections of the subject Carriage House door framing members is estimated to be at least 85% that of a continuous member (ref. 2 ) but with the important advantage of being virtually immune to warping (ref. 3 ) as well as twisting and cupping.
Each garage door is composed of three rectangular door sections or "panels" connected to each other by five (5) heavy gage steel hinges. The door panels are typically framed with 2 3/8″ wide fir or hemlock railings. The bottom door panel has a 2-3/8-in. wide top rail and a larger 5 inch- wide bottom rail.
Based on manufacturer's specifications, all corners of the frame are adhesively-bonded mortise and tenon joints that are hand-fastened using galvanized steel corrugated box nails. Other door manufacturers use less reliable and weaker staples at framing connections. Intermediate, 2 3/8 – inch wide vertical members, spaced 24 inches on centers, are also mortise/tendon joints, glued and nailed to complete the construction of the door framing.
Based on the manufacturer's specifications, the outer facing of the door sections are composed of 5/8 inch thick, Medium Density Overlay (MDO) plywood sheets, which are hand selected to minimize flaws (1/4" max.) to ensure high strength, smoothness and provides a nearly impervious water-resistant surface. According to the Engineered Wood Association, the water vapor permeance of untreated MDO is nearly 1/3 that of untreated plywood, [ref. 4]. The MDO plywood facing is adhesively secured to the framing members and hand nailed at 4 inch maximum spacing.
Slabs of extruded Polystyrene (XEPS or PS) fill the interior of the door between vertical frame members to provide a total thermal resistance "R" value of approximately 7.5, based on typical R-values of wood and polystyrene (ref. 5).
The back sheet is comprised of 1/4 inch-thick Lauan plywood glued and nailed securely to the frame. This material was selected by the manufacturer for its high in-plane shear strength and its uniform appearance with no color variation.
Each of the three door panels [or sections] is finished with ship-lap end joints to prevent water penetration by driving rains. The panels are then primed, followed by application of two coats of premium, water-resistant paint.
The decorative trim on the exterior side of the subject garage doors is made of Extira, a wood composite material (ref. 6 ) which is composed of wood fibers combined with phenolic resins and zinc borate to create a water repellent trimming material. The Extira surface is sanded smooth and primed to create a highly smooth and uniform density substrate with no voids or knots. The Extira trim is then nailed and bonded to the outer MDO plywood surface with a water resistant adhesive and is finally primed and painted.
The subject doors had the top section fitted with individual single-pane stained glazing (Double –pane glass is available). Further, all doors are provided with high quality rubber weather-stripping at the bottom and door jambs to minimize air and moisture infiltration.
Wind Load Testing:
Based on manufacturer specifications, simulated wind load tests were recently performed for the Company (by American Test Lab Inc.) on a larger (10ft x 8 ft) door similar in construction to the subject doors. The tested doors sustained, without visible damage, an equivalent positive and negative (suction) design pressure of 37 pounds per square foot (psf), corresponding to a 120 miles per hour, Category 2 hurricane wind design pressures on exterior walls(ref. 7). Hence the smaller (8 x 7) door should be able to withstand higher wind loads as compared to conventional garage door installation.
Door Hardware and Support Rails
Each of the 3 door panels are attached with 5, heavy-duty (11 gauge) galvanized steel hinges as compared to 3 lighter (16 gauge) hinges used by most currently manufactured steel and wood garage doors. The supporting rail tracks were made of industrial grade, 0.083"-thick galvanized steel, supported by three (3-inch deep) horizontal galvanized steel brackets which are significantly stronger than the typical 2" deep brackets installed by other garage door manufacturers. A second track was used for the low ceiling height of the garage and to accommodate a torsion spring counterbalance mechanism mounted above the doors. Commercial grade, Nylon rollers are used to provide smoother and quieter operation during lifting and closing of the doors.
High-strength steel struts (3 inch-deep, hat-shaped) are secured horizontally to the back of each door panel. This served to prevent warpage and to provide the rigidity needed to withstand severe wind conditions. Two 1-3/8 in. long #7 (self-tapping hex head) screws are used to secure the stiffener at the strut ends and at 3 intermediate locations (at each vertical stile). The combination of the high strength framing and exterior sheathing with the 3" deep, horizontal steel strut reinforcements provides these garage doors with an additional durability designed to withstand extreme hurricane wind pressure.
Lifting Mechanism
The subject garage door installation utilizes a 3/4 Horse-power motorized, remote controlled door opening system manufactured by Lift Master. The Lift Master's Estate series model door opener provides more pulling power needed to lift such larger wood garage door with ease. Other garage door motorized openers vary in size from 1/3 to 3/4 horsepower.
The lifting mechanism used in conjunction with the Lift Master, utilizes a torque tube and a 10,000-cycle torsion spring system. The end of the torque tube has an oversized cable drum (12-inch circumference) and is a key feature of the mechanism differentiating from other lifting mechanism installations. It allows the doors to be lifted by galvanized cables evenly and smoothly from both sides. This is a significant advantage over the use of the extensible springs mounted on each side of the door used in older model garage door installations.
Manufacturer's Quality Control Program and Custom design
The Carriage Door manufacturer utilizes 8 different stations where visual observations and measurements are made during construction of the doors to ensure the highest quality materials and assembly process. All doors are custom made, with no inventories, and each door has a customer's name attached. This custom construction process of the subject doors allows flexibility for architects and designers to match the shape and texture of the garage doors to the design and character of each specific house. One of the advantages of this custom design is that it allows the finished product to have a consistent "reveal" all around the door from the outside. Other standard quality doors that are manufactured in bulk, frequently overseas, do not have the design flexibility and quality control features of the subject Carriage House garage door.
The doors are warranteed by the manufacturer for a period of one (1) year after installation.
General Inspection Notes:
A summary of some of the important features of the Carriage House Door versus typical standard steel and wood doors is presented in the Table below. Our conclusions and findings are based upon our inspection, evaluation, manufacturer's literature and referenced documents.
This report is based on a limited-time visual inspection of the installation project as well as a preliminary evaluation and comparison of other typical garage door installations. No core sampling, strength testing or other physical failure testing was performed or evaluated in connection with this report. This report is not to be mistaken as an appraisal of the value of the doors and does not represent any guarantee as to the composition and performance of the subject door. All dimensions such as door height, hardware location and sizes are approximate within the accuracy requirements of this descriptive report and are not to be used for other purposes.
The firm [ASPA Engineering LLC] and project engineers [Rudi O. Sherbansky and Richard Friedman] have not been retained to verify the material composition and fabrication noted in the manufacturer's specifications nor were they been retained to prepare door construction or installation specifications, to file follow-up reports, to supervise or observe any repairs or provide any other services. This report renders an opinion only as to the condition and quality of the door installation as of the date on which the examination was conducted and has been prepared for no other purpose.
The project engineers assume no responsibility for the adequacy of the design and construction of the subject doors; nor for the adequacy of installation, alteration, maintenance or repair work either performed in the past, present or future by contractors or maintenance personnel; nor for any construction detail which are not visible. Nothing in this report should be construed as indicating a warranty of any nature by the engineers or an opinion regarding the adequacy of the building's construction or appurtenances or their suitability or availability to sustain loads such as, furnish support for scaffolds, washing equipment or other devices. No such opinion has been offered.
References
1. Titebond website, www.titebond.com, Technical Support
2. Wengert, Gene: Finger Joints: "A Few Whys and Wherefores", excerpted from the book, The Wood Door Rx, 1988.
3 .Universal Forest Products, Inc. brochure, "Structural Finger Jointed Lumber" , 2002.
4. Be Constructive, APA The Engineered Wood Association, Tacoma, Washington, 2002 www.apawood.org
5. E-Star, "Energy Saving Calculations", www.e-star.com
6. Product Guide Specification, Extira Treated Exterior Composite, p. 06062-1 thru 5,July 2004, www.extira.com
7. FEMA Report 488, "Hurricane Charley in Florida – Mitigation Assessment Team Report", Table 2-3, p. 2-7 www.fema.gov
Table #1

Carriage House
Garage Doors

vs. Other Standard

Garage Doors

Feature

Carriage House Wood Doors
(Paint Grade, non-hurricane)

Comparable Wood Doors
(Typical)

Comparable Steel Doors
(Typical)

Base Material Quality

Excellent B Premium Grade, Hand Selected, Finest Fir/Hemlock solid wood

Standard mill grade wood, composite plywood or fiberboard wood.

Standard pre-formed 24-26 ga. galvanized steel

Material Assembly

Superior mortise & tendon corner joints, Finger jointed, warp-resistant sections With 3600 psi, high-shear strength, water-resistant adhesives.

Standard stapled and glued butt joints, non-moisture & non-warp resistant adhesives

Overlapping, riveted or spot welded sections.

 

Exterior Sheathing

5/8″ water-resistant MDO plywood and high shear strength, 1/4″ Lauan structural plywood sheets.

3/8 @ -1/2 @ Standard plywood, composite, vinyl cladding or Superply.

26 gauge galvanized sheet metal

Door Hinges

Five (5) 11- Ga. Heavy-duty steel hinges per door section

3 x 16 Ga. steel hinges per door panel.

3 x 16 Ga steel hinges per panel.

Horizontal Steel Re-inforcement Struts

Extra-strength 3″- deep Reinforcing struts.

Standard 2″- deep Struts.

Standard 2″- deep Struts.

Tracks
&
Rollers

0.083″ thick, industrial-grade steel tracks, with quieter nylon rollers.

Standard, lighter gage tracks with noisier metal rollers.

Standard, lighter gage tracks with noisier metal rollers.

Counter-balance mechanism

Torsion Bar Spring With large12 @ circumference cable drums, allowing easier, smoother lifting.

Varies. Manual or Unevenly lifting springs mounted on each side of door.

Varies. Manual or single spring with smaller drums [more difficult to lift door]

Auto-Garage Opener

Lift Master standard (3/4 HP) Heavy-duty, remote controlled.

Manual or 1/3 to 2 H.P. motor. Varies.

Manual or 1/3 to : H.P. motor. Varies.

 
 
 
 

Feature

Carriage House Wood Doors
(Paint Grade, non-hurricane)

Comparable Wood Doors
(Typical)

Comparable Steel Doors
(Typical)

Design /Aesthetics

Custom made to order. Exterior door panels can be designed to match the character of the house.

Mass-produced with limited design styles, textures and appearances.

Mass-produced with limited design styles, textures and appearances.

Security
&
Durability

2 1/4 @ thick extra strong assembly with 3 @ deep metal strut reinforcements. Resistant to denting or cracking by car bumper contact.

1 5/8 @ to 2 3/8 @ standard assembly with fewer 2 @ metal strut reinforcements. Susceptible to denting or warping by car bumper contact.

1 3/8″ – 2 @ thick, hollow metal assembly with some or no 2 @ strut reinforcements. easily susceptible to denting or warping by car bumper contact.

Wind Resistance

Excellent B Tested for Category 2 Hurricane Rating (120 mph)

Unrated or Category 1 Hurricane Rating. Varies.

Unrated or Category 1 Hurricane Rating. Varies.

Thermal R Value

7 [Extruded-Polystyrene insulation]

Varies 3 – 6

Varies 2 – 18

Weather-stripping

Premium bottom door rubber gasket and rubber stripping at top and side door jambs blocks air infiltration

Varies from no weather-stripping To bottom weather-stripping only, allowing air & moisture penetration

Varies from no weather-stripping To bottom weather-stripping only, allowing air & moisture penetration